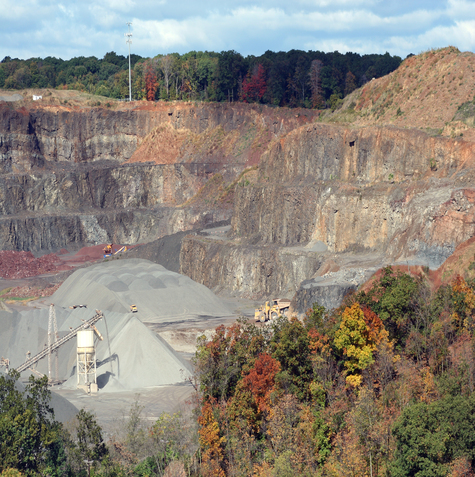 ABOUT US
The Pennsylvania Field and Creek Stone began in 1995 quite by accident. Having injured my leg and unable to work, I found myself with a lot of extra time on my hands. I was bored and went down to the creek that is located on my parent's property and began stacking creek stone and putting them on pallets.
Not quite knowing what I was going to do with a pallet of rocks, I started calling around and found my first buyer out of New Jersey. That buyer started to ask me about fieldstone, so I started talking to a farmer in our area and was allowed to come onto his 900-acre farm to clear rocks off from it. As I stacked more and more fieldstone, people started coming to me for work. Before I knew it, I had my own crew. Word got around and more farmers and landowners started allowing me on their property to remove rocks and a company was born.
"Pennsylvania Field and Creek Stone" seemed a fitting name for my new found company. We offer wall stone, landscapers, and steppers from the hills, fields and creeks of Bradford County. We can now introduce our new line straight from the quarry, a variety of blue and gray offered in tumbled stone, patten, broken stand-up natural clef or sawn edge.
Paving stone is also available in octagons, hexagons and diamonds. We have treads, dimensional stone, mantels and more for your building and hard-landscaping projects. We have special sizes to fit your specifications.
Take a tour of my web site to view full range photos; prices are also available for you convenience. What ever your project we are sure to continue and provide you with Grade "A" quality natural stone and service.

- Craig Wilkinson
Contact Us Now
(607) 727 - 8885
Feel free to contact us. we are always here to assist!